Canadian Club Historical Building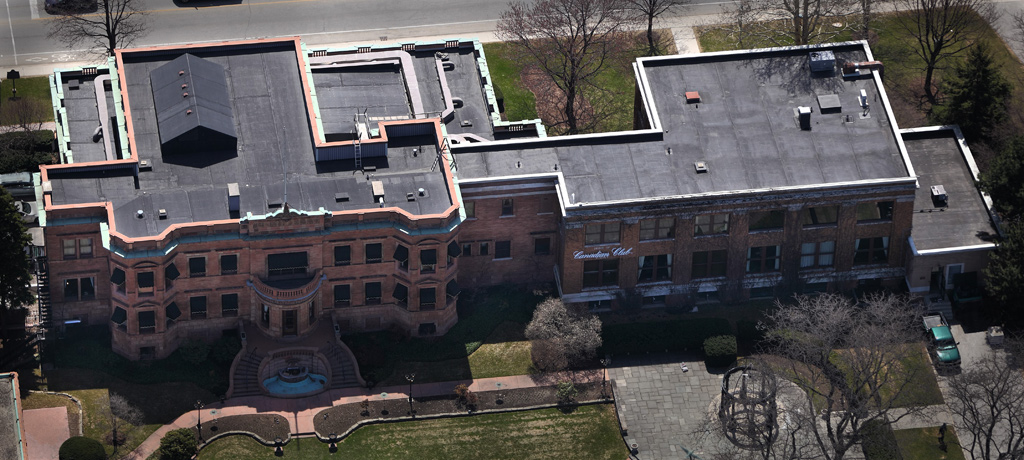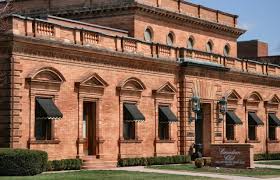 Description:
PROJECT MANAGER: David Rauth
SITE SUPERVISOR: Patrick Avian
A symbol of the powerful business empire established by distillery magnate Hiram Walker - founder of today's ubiquitous Canadian Club Whisky - the Hiram Walker and Sons Ltd. Main Office Building was meant to reflect the opulence and prosperity of the firm. Its design was modelled after the Pandolfini Palace in Florence, and it is considered among the finest examples of the application of Italian Renaissance architectural principles and architectural vocabulary in a North American context. Long narrow roman bricks, finely crafted brass and meticulously crafted terra cotta ornament give this office a palatial feel.
SCOPE OF WORK: In a Hot Mopped Assembly, the membrane may be applied directly to the deck after the surface has been primed with CCW-550 Cut Back Asphalt Primer. Projects where a two-ply vapour retarder/temporary roof has been specified, the membrane may be mopped directly to Carlisle's Type IV Glass Ply Felt.
Construction: 105 mil AFX EPDM
Size: 16,000 SF
Featured Projects
---