Erie Architectural Products - Main Facility (2014) and Addition (2019)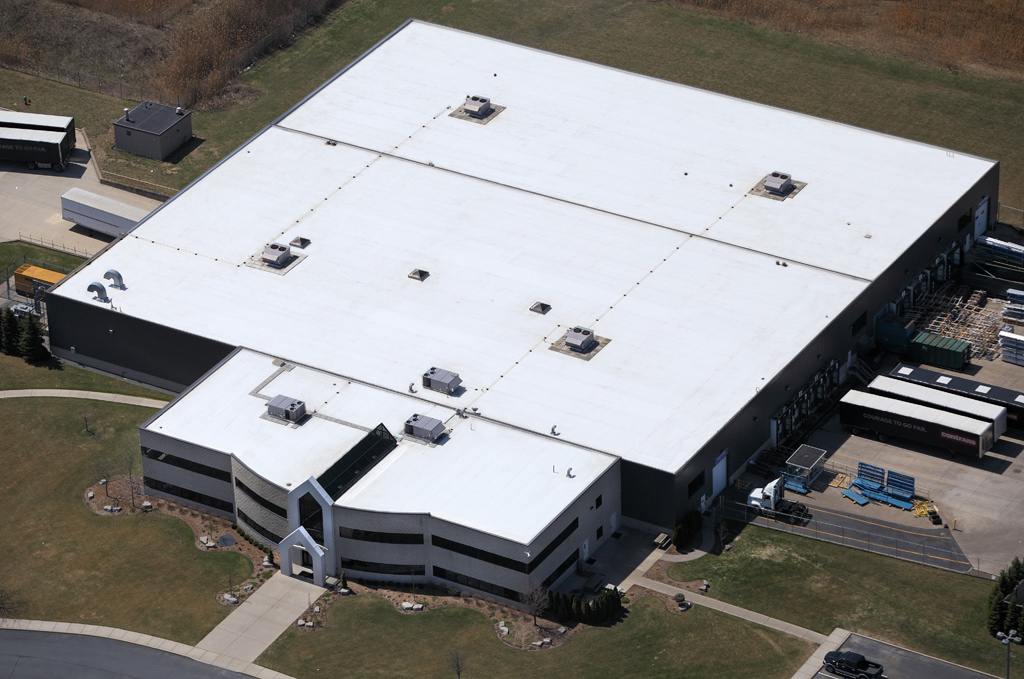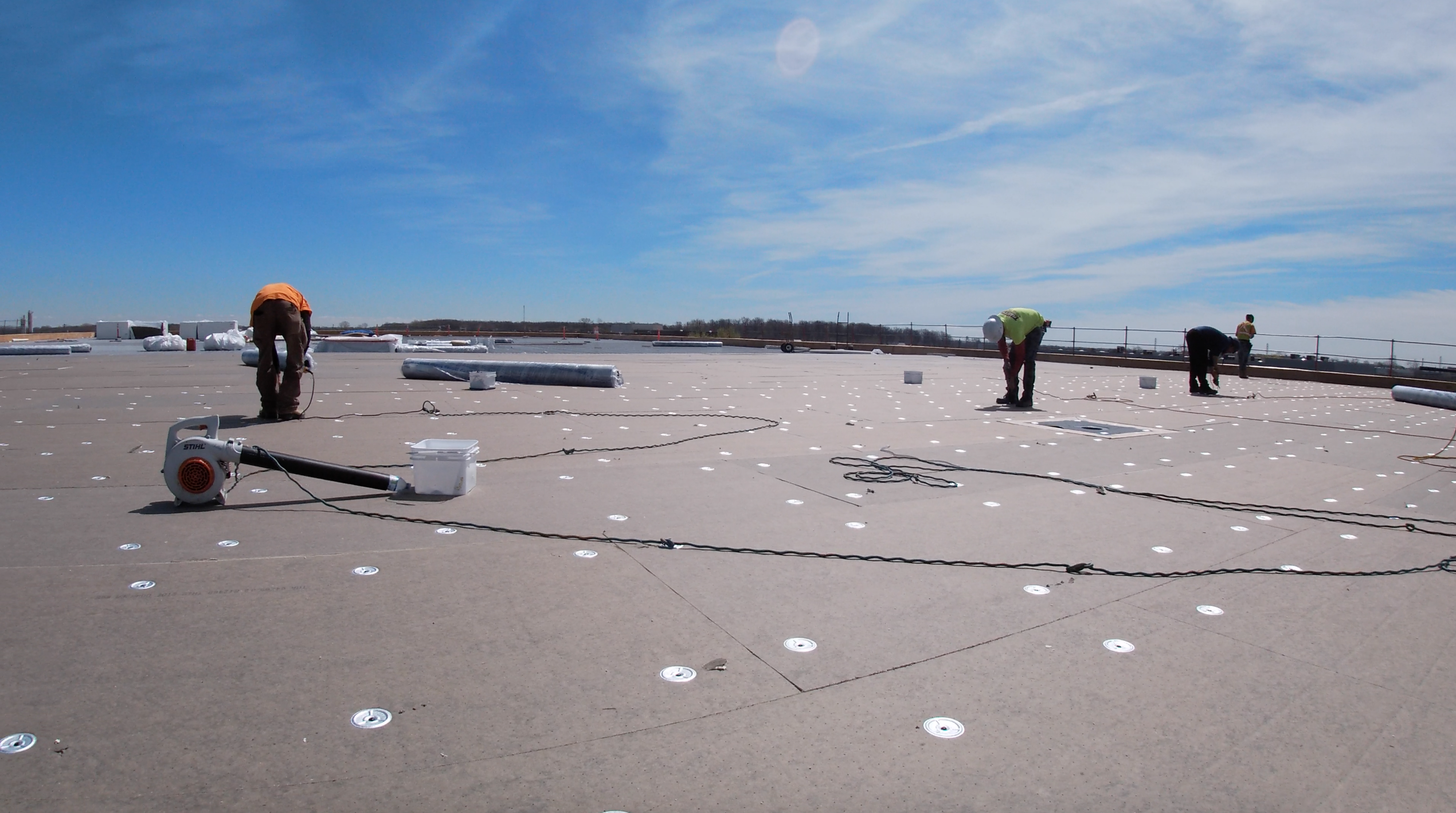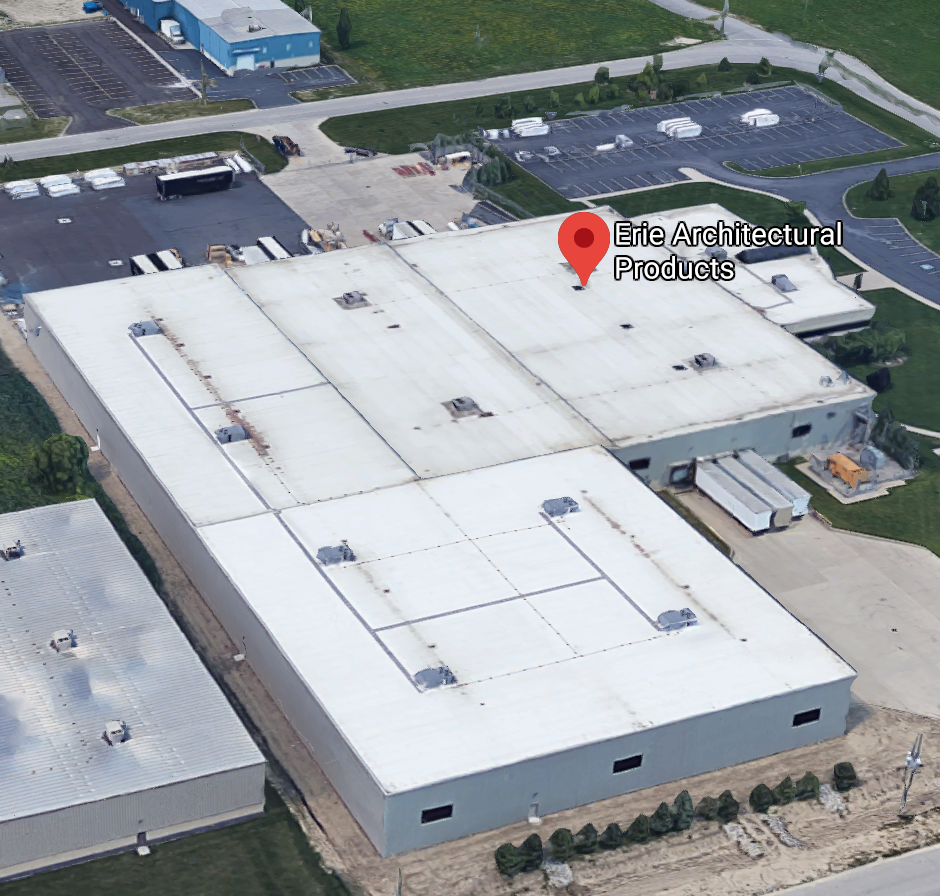 Description:
PROJECT MANGER: David Rauth
SITE SUPERVISOR(s): Pete Mero (Main Facility), Pashk Duhanaj (Addition)
SCOPE OF WORK:
· Remove existing single ply roof down to sound deck and discard from jobsite.
· Install manufacture approved vapour barrier above steel deck.
· Install (2) layers of manufactures 2.7" Polyisocyanurate roof insulation mechanically fastened over existing metal deck.
· Install new TPO 60 mil membrane above insulation.
· In strict accordance with manufacture specifications, seal all penetration and field splices.
· Install (5) Thaler Rd-38 roof drain inserts with U-flow connections.
· Install patio stone walkway from roof hatch around mechanical units.
· Supply, custom fabricate and install new 26 Ga. metal cap flashings around outside perimeter
(non-premium stock colour).
· Allowance has been made to roof in watertight all existing roof openings.
· Provide manufactures 15 year Golden Seal Total System Warranty.
· Remove all roofing debris from jobsite.
Construction: 60 mil Mechanically Fastened TPO
Size: 105,000 SF
Featured Projects
---